Our Company
Pilot Logistics
is a global logistics company that specializes in meeting the ever more sophisticated needs of international trade. Our experienced professionals use advanced information systems (
INTRANET
) to deliver logistics services that are tailored to your specific business requirements.
We are as flexible as we are capable, which means we can also link up with you at any stage of the supply management chain. So no matter what kind of logistics services you're looking for, Pilot Logistics is your best option.


Pilot Logistics' services include: merchandise consolidation, dispatch and re-dispatch of land fleets, customs brokerage and management, and control of inventories for distribution. We also offer a co-packing service to satisfy whatever repacking or product labeling needs that you may have.
Visibility of data in transport services, customs dispatch, goods distribution and shipment of domestic or overseas cargo can be extremely important to your business. Our experienced personnel are all experts in merchandise distribution services, and are skilled at managing the fulfillment of orders and shipping items to their destinations precisely as our clients need. Through the use of advanced information technology, we deliver visibility in customs services to ensure the simplified release of all merchandise. This gives you, the client, the ability to analyze the data within its cycle in the supply chain.
Who We Are
Pilot Logistics began operations in 2003 in Nuevo Laredo Tamaulipas, Mexico. We have built our reputation by providing a consistently high level of service to our clients, which we deliver through our strategy of maximizing resources while minimizing risks.

Through 17 years of partnering with large corporations, we have become adept at precisely pinpointing deficiencies in their services, such as: lack of integrity in their data, and the reliability of their shipping status information. Pilot Logistics has consistently been able to turn these deficiencies into strengths, and we have surprised our clients with our capacity to respond, our commitment to succeed, and the subsequent results of our joint efforts.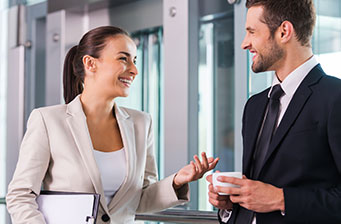 Our Staff
By employing the best logistics staff in the industry, we have been able to maintain our position as a leader in the global logistics services marketplace. Our business depends on providing quality information and our people are what make that happen.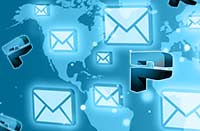 Our Systems
Fast, precise movement of information is just as important as the movement of merchandise. By using the most advanced information systems available, our operations team is able to ensure that all data is delivered to our clients promptly – ensuring they have visibility of movement for their goods at every moment.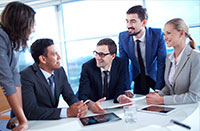 Our Culture
Pilot Logistics' corporate culture is centered around the goal of exceeding our clients' expectations. We consider human resources to be one of our most important departments, because our focus is on attracting and retaining the very best employees. By providing our staff with industry-leading benefits and opportunities for development, we are able to serve you better, as well.